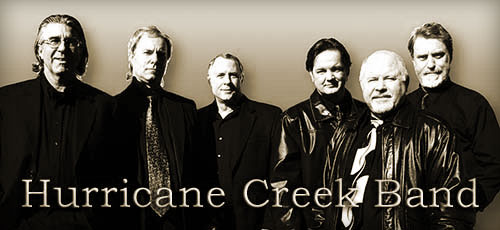 "I have been playing keyboards and singing with these guys for seven years now. I primarily play acoustic piano, B3, and Fender Rhodes parts, and also layer horns, synths and strings to add texture, all with the Kurzweil K2000 and K2VX keyboards. I have been using Kurzweil keyboards and samplers exclusively since 1989."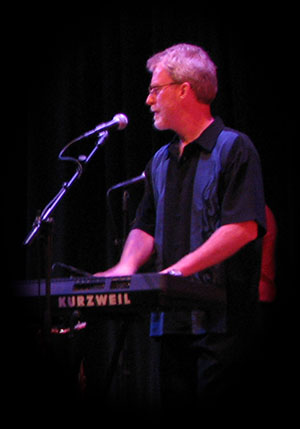 Steven Johannessen performing at Harrah's in Cherokee with Hurricane Creek Band
"This band really rocks! George and Lee have been a team for some time now and are both great songwriters and guitar players. Bubba, our bass player, is not only a rock solid player but also a vocalist with an amazing range. Dave is an amazingly versatile drummer and is our "human clock" as he lays down the groove. Every member of this band is outstanding and a pure joy to play with."
"Lee sings the majority of the lead vocals, with Bubba, George and I trading the lead the rest of the time. The three and four part harmonies and backup vocals are sung by all of us. It's fun having so many singers in the band who can contribute to the vocal harmonies."
"This last year has been a great one for the band. We have been playing more festivals and also released our CD "Time & Time Again". We are looking forward to a busy 2013 playing schedule, with many dates already booked!
"We have been spending a lot of time in George's studio lately. George, Lee and I are in the process of writing some new songs. This winter we spent some time working on our new music in George's studio, both writing and recording. We have also been adding some new cover tunes to our song list."
"I am really enjoying playing with these guys because they are great players and great freinds, and the experience has and will continue to be very enjoyable. We will see you at the gig..."