MemberSites, LLC announces the release of MemberSite Version 3 software
March 2012 - MemberSite V3 is a leap forward in features and functionality from the previous version.


"We are continuously upgrading and improving our platform, which gives our customers added functionality on an ongoing basis" says Steven Johannessen, President of MemberSites, LLC. "The signup and approval process has been streamlined, the admin screens contain more info and features, and there are now three pricing models to select from by the client. Rapid deployment, low cost and ease of use are hallmarks of this platform".
"We are aggressively looking for more niche opportunities for deploying our MemberSite and ChamberSite software" says Johannessen. "It's ease of use and feature set combined with an aggressive pricing model creates a win-win opportunity for both the customer and our company".
StevenJohannessen.com website is now online
June 2011 - StevenJohannessen.com is a website dedicated to antique radio collection and restoration. With over 100 radios in the collection there is much to look at. Steven's passion for the restoration of these early radios can be seen in the photos of each radio.
MemberSites, LLC announces ChamberSite software
January 2010 - ChamberSite is a membership based software that allows members to participate in the website's content creation. Additionally, the software features online membership approval process, back-end membership administration, content management and a robust email broadcast capability. The first community adopting the software was rolled out in February 2010. MemberSites, LLC was incorporated in March 2010.
Steven Johannessen Design News
December 2012 - Steven Johannessen Design has attracted a number of new clients from around the country recently. Thanks to referrals from our clients and friends business has been brisk. "I do a lot of work for non-profits around the country and locally" says Steve. "I help out when I can with what I know how to do".
In addition to video and print design projects, the following websites were designed and deployed:
Steven Johannessen rolls out new website - www.cashiers-nc.com
December 2010 - The Cashiers Area Travel And Tourism Authority website is devoted to hotels, motels, inns, bed and breakfasts, vacation homes and cabins in the greater Cashiers North Carolina area. The site was designed and coded by Steve and linked in with the Cashiers Chamber of Commerce site and the CashiersToday.com community calendar.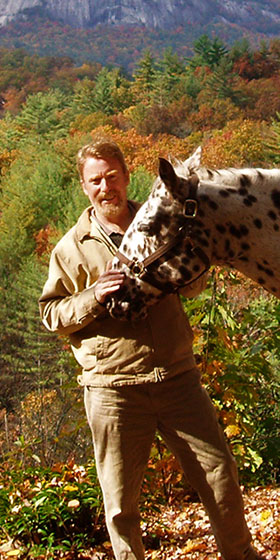 "Steve Johannessen - Classics" is coming soon!
December 2012 - After much encouragement I will be releasing a CD of music classics from the 30's, 40's and 50's - songs covered by Frank Sinatra, Nat King Cole, Tony Bennett and more. After two great friday night performances in Cashiers this December, you will find Steve performing these great songs every month at Buck's Cafe throughout 2013.